---
7 Steps to Starting a Food Business on Guam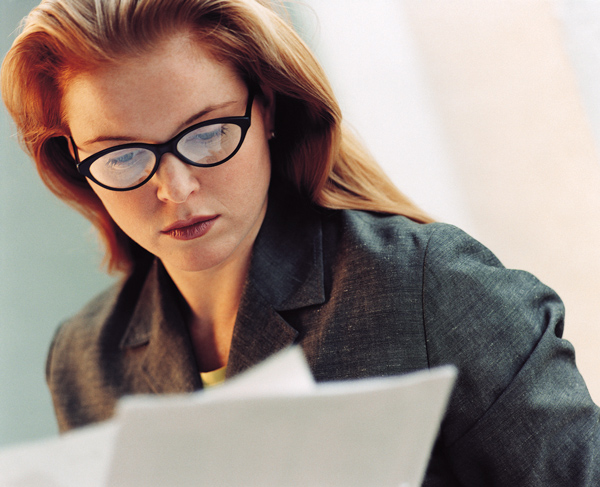 Every business is a little different and part of the enjoyment of owning a business is doing it your way. However, there are some basic steps most entrepreneurs should follow to get started. Here is a list of 7 steps you should consider.
1. Write a Business Plan
A successful start to any business requires a detailed outline of what you plan to accomplish. You will need this if you plan to borrow money for your business. If you have limited resources, contact the Pacific Islands Small Business Development Center for free assistance in preparing your own plan.
2. Set Up a Legal Business Structure
Should your business be a sole proprietorship, corporation, partnership or LLC? This is where we can provide the most help. Forming a corporation or LLC can protect your personal assets from business debts. Additionally, incorporating can provide credibility and tax benefits. If you are an off-island company wishing to do business in Guam, you may need to register your "foreign" corporation or LLC in Guam, before obtaining a business license.
3. Register "Doing Business As" Names
Will your corporation or LLC do business under a name other than the name of the corporation or LLC? If so, it must file a DBA (Doing Business As) name.
Businesses must maintain an address for service of process where legal documents can be received. We provide Registered Agent service for all companies that we form.
4. Obtain a Federal Employer Identification Number (EIN)
Incorporated businesses and companies that hire employees must obtain an EIN. This takes up time better spent on setting up your shop. Find out how to apply for an EIN.
5. Get a Business License
Guam's laws require all businesses operating in the territory to pay a privilege to operate tax, called Gross Receipts Tax. GRT can be reported online at www.guamtax.com. Acquiring a business license requires that GRT be reported each month on the twentieth for the preceding month. As of August 2011, an exemption on the first $40,000 of revenue within the first year of operation is in effect. Details of requirements for starting a licensed business can be found online at GuamTax.com.
The Revenue & Taxation building houses many of the government agencies that a new resident needs. Mondays and Tuesdays are generally better and lines are shorter after 1 p.m. Avoid Rev & Tax at the end of the month and on the twentieth. Business Licenses are inexpensive and reporting is made simple online and in person. However, the multi-step process of getting approvals can be daunting.
Depending on the type of license, approvals from the fire department and the office of land management may be required. Explanation of the application process, steps, and a list of documents to have in your possession are undocumented online. The helpful clerks at the various windows are more than happy to direct visitors along the way though.
The One Stop Center located at the Office of Land Management is usually only manned by one person from Rev & Tax, so call ahead to be sure someone is there to service you. You will be sent there after you apply for a new business license at Rev & Tax. However, renewal of licenses must be done at the Rev & Tax building.
It is less expensive to have documents notarized outside Rev & Tax. Mail stores and banks usually have a notary. Notarization is required if changing a business name on your business license. As of July 2012, the fee was $25 to do so. Rev & Tax charges at 4.25% fee to pay with a credit card.
Find out more from GuamTax.com.
6. Obtain Health & Sanitary Permits
Before starting a food service establishment, the Division of Environmental Health must be contacted. This contact is required to set up a dialogue outlining the requirements for safe food service and permitting before opening a business. This contact is made with the Division of Environmental Health office at the One Stop Center, located at the Department of Public Works compound in Upper Tumon. The phone number is (671) 646-1276.
In order to obtain a Sanitary Permit the establishment must submit the proper paperwork, submit payment for deposit, and pass the pre-operation inspection prior to opening.
If the establishment is new, plan review by the Division of Environmental Health is required. If the facility is an existing establishment and you are a new owner, the existing owner's Sanitary Permit is voided. You will be treated as a new applicant and go through the same process as a new applicant.
Contact the Division of Environmental Health at One Stop Center in Upper Tumon on Wednesday and Friday from 8:00 a.m. to 5:00 p.m. at (671) 646-1276 or call the main office at 735-7216/7506 for application, instructions and other related information. You may also obtain the application online.
The Sanitary Permit fee is One Hundred Fifty Dollars ($150.00) if the establishment has 1 to 9 employees, until January 2, 2012, when it will increase to $220.00. If the establishment has 10 or more employees, the fee is $290.00 and Five Dollars ($5.00) for each additional employee over 10.
The cost of the pre-operation inspection is included in the initial payment for the Sanitary Permit. However, a fee of Fifty Dollars ($50.00) per hour will be assessed for all follow-up inspections.
The Sanitary Permit fee for temporary food service establishment is One Hundred Dollars($100.00) for those operating for less than six (6) months, but more than three (3) days and Fifty Dollars ($50.00) for those operating for three (3) days or less.
Read all about sanitary permits.
7. Create & Execute a Marketing Plan
Hire professionals to perfect the look and feel of your marketing media. You will likely need a logo designer, web designer, photographer, and possibly a social media manager and media buyer.
Start with logo design, drawing out your vision if necessary. Ask your graphic artist to supply the finished logo in EPS, JPEG, and PNG/GIF, PDF formats so you can use it across all media (print, web, broadcast).
Your logo should be clear and recognizable from letterhead to signage, so it should look good in a variety of sizes. Your logo will incorporate your company colors, no more than three. Hire a photographer to take photos of your services, products, location, and staff.
Your marketing materials should display a clear tagline, such as "Guam's best cantina BBQ." Your tagline should be short, concise, and unique. A marketing professional can help you craft the perfect tagline.
Next it's time to create a website. It's tempting to hire your cousin, but remember that your website is nearly as important as your storefront! In some cases, it's the first thing people see about you. Your website can be as simple as 1-3 pages to begin. You'll add content as you go.
Your website should contain your logo, tagline, company colors, address, map, phone number, hours of operation, services, products, about page, and a contact form. At this time, set up your social media networks such as Facebook, Twitter, Instagram, and Google+. Assign an employee or marketing professional to post to these networks daily!
A professional web designer should register your site with Google and Bing, as well as create a site that is search engine optimized. This is called SEO.
Ask your graphic designer to create a variety of image ads for use in print and online media.
Consider your audience when buying media. Who is your target? Residents, military, visitors, or all of the above. Consider translating your ads in Japanese.
Finally, it's time to start advertising. There is no such thing as "If you build it, they will come." Advertising is key to the success of any business. Start with a small budget and build up, based on which advertising works best and, of course, your revenue. Set aside something every month for advertising.
SOURCES: theguamguide.com, guam-lawyers.com, guamtax.com, dphss.guam.gov