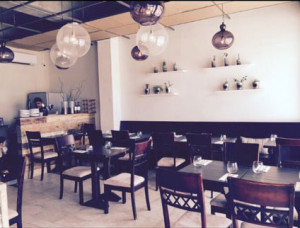 Contact Kitchen Lingo at (671) 472-5550.
Kitchen Lingo is a farm to table restaurant founded by Executive Chef Lingo Quichocho and Lenny and Pika Fejeran from Pika's Cafe, opening its doors to the public on May 1, 2015.
Co-owner Chef Lingo Quichocho doesn't cook a specific type of cuisine, as he focuses more on ingredients, what pairs well together, and what's in season. He says, "I'm trying to get people to think about food differently and create an exciting dining experience."
Importance of Using Local Produce
We asked Chef Lingo why using local produce is important to him.
"Using local produce is important to me for many reasons. First and foremost is the quality. You can't beat using fresh produce that is harvested a mile or two away. I'm able to use the produce at their peak. People don't realize some of the imported produce that we buy in the supermarkets don't have the opportunity to reach it's full potential. You don't get the true essence of the vegetable or fruit that was picked weeks before it was ready to be harvested. Buying local also gives farmers opportunities to support their families and keep their practices alive. A long term goal of mine is help local farming thrive and to be able to push the envelope a bit with what is being grown locally."
Previous Experience
Chef Lingo has many years of experience in the food industry in California, Massachusetts, and Guam in the kitchens of Roy Yamaguchi, as well as other notable names in the culinary world. He credits his current style of cooking to his time at Kitchen 1540, a restaurant known for progressive american cuisine — driven by ingredients and what is locally available.
Lenny and Pika Fejeran are also the owners of Pika's Cafe, open since November 2010. They serve unique local food for breakfast and lunch. Lenny and Pika are advocates for supporting local farmers and producers and always use the slogan, "Eat Local. Buy Local. Support Local!"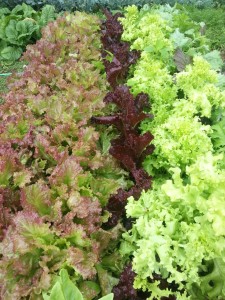 How Did Farm to Table Guam Help?
Farm to Table Guam assisted Lingo by growing experimental crops not currently available on the island. "Farm to Table has helped in allowing me to have an opportunity to use quality produce. They're growing produce that doesn't particularly grow locally and are using organic farming practices. I'm able to shoot over ideas in what I want to try and grow and they are very accommodating in trying to fulfill my requests." Farm to Table also connected Chef Lingo with other local farmers in building his menu. "It's only the beginning stages in what I believe can help the island change dramatically in our eating and growing habits."
"It's Kitchen Lingo, Pika's Cafe, and all other restaurants who support local farmers that will help push the local agricultural industry forward," says Melanie Mendiola, Project Director for Farm to Table Guam. "We look forward to continuing to connect him with more local farmers, fisherman, and vendors, as he grows."
Address: 153 Martyr St. 101-A Agana, GU 96910 (Behind Bank of Hawaii, across from Cup and Saucer)
Hours: Lunch: 11:00 a.m. to 2:00 p.m. Monday – Friday
Dinner: 5:30 p.m. to 9:00 p.m. Monday – Saturday
Reservations highly recommend
Phone: (671) 472-5550