---
Tis the season for ​giving! Order a CSA Holiday Box today!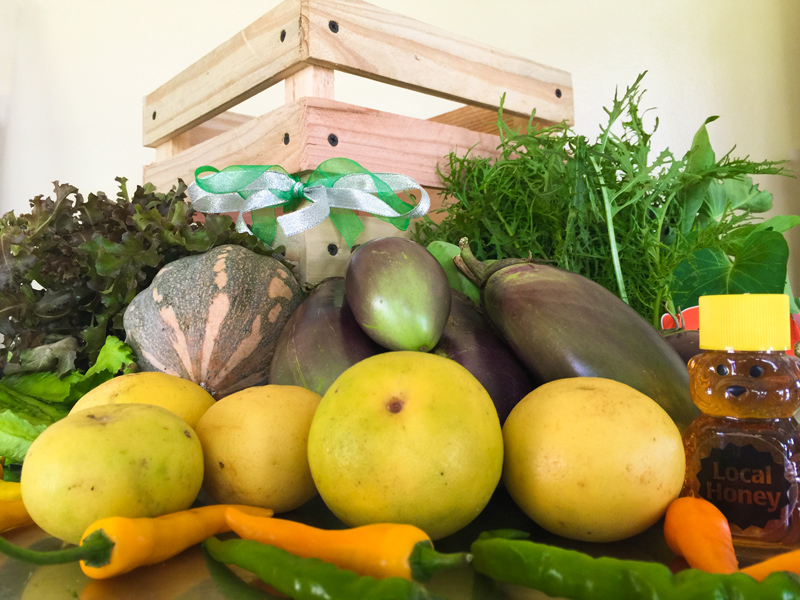 Tired of giving chocolate and candy during the holiday season? Change it up and order fresh, local produce grown on Guam! Inspire healthy eating while supporting the farmers!
Want to treat your office staff?
Know anyone that wants to begin eating healthy but just doesn't know where to start?
Order a CSA Holiday Box!
(Note: You can order a full monthly subscription gift on this page.)
How It works
When: Dec. 1 – Dec. 31 (excludes 12/25)
Cost: $50, includes delivery and personalized note
Contents: Fresh, locally grown produce and a couple of specialty items. (Please note: box content depends on the season and availability. While supplies last.)
Order now
Fill out the form below then pay securely with PayPal. All fields required.