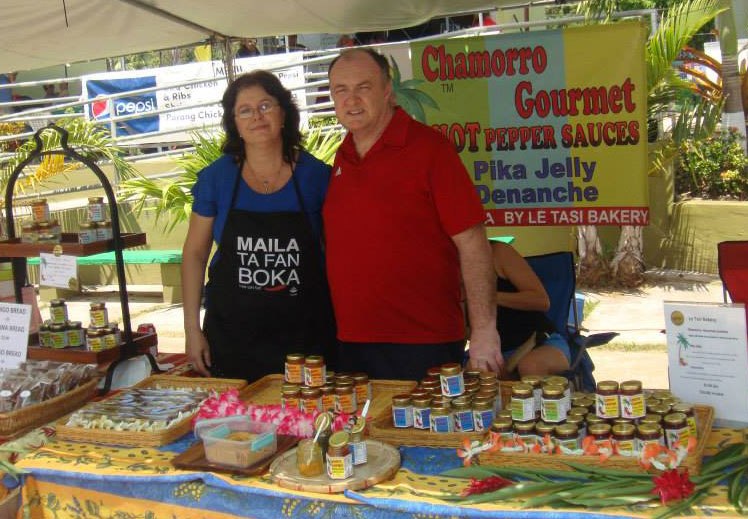 Chef Bertrand Haurillon and Carmen Aguilar
Yigo, Guam
Products: Pika Jellies, Donne Denanche 
Chef Bertrand Haurillon was born in France and began working in the food industry during his early twenties. He worked at many diverse regional restaurants in the South of France and since then, has worked in Wales, Hong Kong, and now Guam since 1991. In 1999, him and his wife Carmen opened up a successful French Bistro called Le Tasi Bistro. After about ten years, they decided to close down to spend more time with their children. They moved Le Tasi to a wholesale bakery and have been supplying pastries and snacks to coffee shops, restaurants and hotels.
Offering a local specialty using local products has always has been a dream of Chef Bertrand's. In 2013, they expanded their product lines to include jellies and condiments made with local produce and look forward to expanding their production.  They have worked closely with with Guam Small Business Development Center (SBDC) to accomplish this goal. Not only do they sell their "gourmet cuisine" style of products to coffee shops, restaurants, and hotels, but also to gift shops and Pay-Less Supermarkets, making them available to tourists and locals as a shelf-safe line. They hope to soon be able to export them to neighboring islands in Micronesia after expanding their production capabilities.
You can reach Chamorro Gourmet by Le Tasi Bistro at 686-2914 or letasi.guam@hotmail.com.