---
Crop Talk: Basic Container Gardening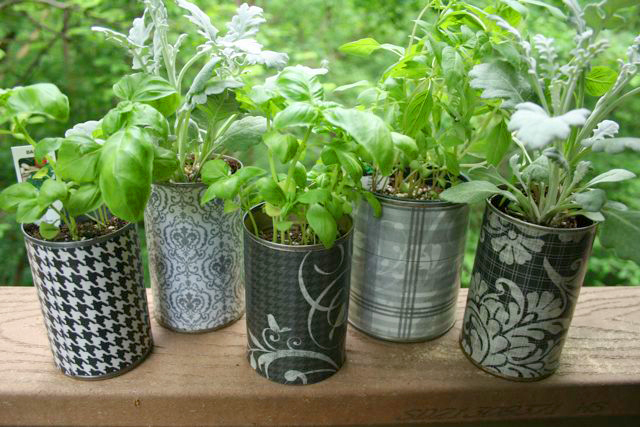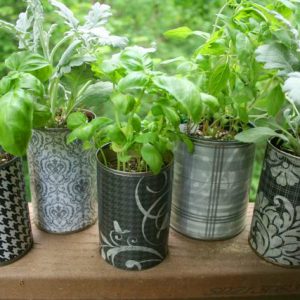 By Chris Leon Guerrero
Container gardening is a great way to grow fresh, healthy, herbs, spices, and vegetables. If you don't have much space to work with, container gardening is definitely an option you should consider in order to grow your favorite plants at home. Whether you live in a high-rise or have a house with a small yard, container gardening allows you to pursue your gardening passion. This method is a simple alternative for those with aspirations of growing their favorite plants but have space constraints. People across the world have discovered the benefits of growing their own plants at home and it remains a positive way to offset food costs and provide nutrient rich produce for you and your family to enjoy. Among the many benefits of growing plants in containers are convenience, portability, self-sufficiency, access to high quality fresh herbs and spices, and the ability to save space.
Many people find great satisfaction in growing their own fresh herbs and spices, flowers, or favorite plants. Whether it is a beautiful palm tree to cleanse the air of toxins, or fresh basil, tomatoes, and cilantro grown for salsa, container growing can fulfill an important role within each home. In addition to being a great way to relieve stress, beautiful container grown plants adds aesthetic benefits to your living space. Container gardening is also a wonderful way to ensure you have the freshest and most wholesome herbs and spices for your family's dinner table. Typical herbs and spices grown in containers include rosemary, basil, cilantro, oregano, thyme, and dwarf peppers. In warmer climates such as ours, surefire herbs and vegetables may include spring onions, Thai basil, local hot peppers, Malabar spinach, cherry tomatoes, and garlic chives to name a few.
Many different types of plants do well in containers and some can even handle a little neglect, however, there are a few points you should keep in mind when starting a container garden.
Choose the right plants for your container. Some varieties may require large spaces, so steer away from those and try to go with dwarf versions of that particular plant. Remember, plants grown in pots don't have as much resources as those in the ground and are more susceptible to stress.
Choose a good potting soil. Potting soils are more likely to dry out faster than that of the ground, so be aware of your plant's watering needs and recommended soil moisture levels.
Overcrowding is yet another source of stress, so be aware of spacing and light requirements.
Fertilize according to the directions outlined on the labels of your favorite plant fertilizers in order to keep your container plants happy and healthy.
Be vigilant of any insects, pests, or diseases which may affect your plants. Be aware of the synthetic chemicals contained in the various fertilizers, pesticides, and fungicides, and of their organic counterparts offered in the markets. Research and educate yourself on the products you use on your plants and practice growing methods you are comfortable with using.
Don't be afraid to get creative when choosing a container. There is no right or wrong answer. They come in all forms and shapes; it's just a matter of growing preference. You could use water bottles, milk jugs, ceramic, terra cotta or standard plant pots.  A good way to use items that you were thinking about throwing away is perfect for this project.  You could even use old ice chests, baskets, or old suitcases! The options are endless.
Container gardening is a fun and rewarding activity you can do with the entire family. There are many edible rewards to reap and in addition, growing plants in containers helps to reduce the reliance on imported foods to the island. Explore the many possibilities of container gardening and experiment with various varieties until you find what works for you. Reach out to your local farmers, plant nurseries, and organizations like Farm to Table Guam in order to help you think of ways you could incorporate container gardening in your home. Help you and your family to become more self sufficient and increase the levels of fresh, tasty, nutrient-rich foods contained in your diet. Your family will thank you.