Boonie-Bee Honey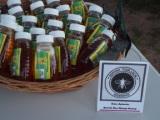 Honey can be used for many different things, such as a sweetener for tea, salad dressings, baked goods, and even as simple as a  topping on peanut butter toast. Here are a few ideas of what to do with it.
Lemon Basil Vinaigrette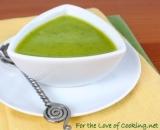 Yield: 6     Prep Time: 10 min.     Total Time: 10 min.
INGREDIENTS:
Zest and juice of one lemon (or calamansi)
2 cloves of garlic, minced
1/2 cup of basil leaves, chopped
1/2 tsp Dijon mustard
1/4-1/2 tsp honey
3 tbsp canola oil
1 tbsp olive oil
Sea salt and freshly cracked pepper, to taste
DIRECTIONS:
Combine the chopped basil, canola oil, olive oil, lemon juice, mustard, honey, garlic, sea salt and freshly cracked pepper, to taste in a shallow dish. Blend the mixture with an immersion blender until well combined. Drizzle over your favorite salad ingredients and toss to coat evenly. Serve immediately. Enjoy.
Source: For the Love of Cooking
Italian Dressing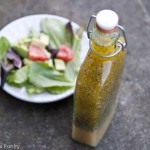 (Makes about 2 1/4 cups)
INGREDIENTS:
1 cup apple cider vinegar
1 1/4 cup extra virgin olive oil
1 tbsp. garlic powder
1 tbsp. onion powder
1 tbsp. Italian herb
1 tsp. dijon mustard, no sugar added
1 tsp. dried basil
1/2 tsp. ground black pepper
1/4 tsp. sea salt
1 tsp. honey 
DIRECTIONS:
Combine all ingredients together in a medium mixing bowl and whisk well to combine.
Transfer the dressing to a storage container and keep in refrigerator for up to about 2 months.
Note that it is best to let this sit for 24 hours before using for the first time. This gives the herbs time to infuse into the oil. Shake well before every use.
Source: The Gracious Pantry
Garlic Peanut Dressing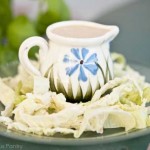 (Makes 1/2 cup)
INGREDIENTS:
1/4 cup creamy peanut butter, no sugar added
2 tablespoons white wine vinegar OR regular, white, distilled
1/4 cup water
1 1/2 teaspoon garlic powder or to taste
1 tablespoon honey or to taste
Salt to taste
DIRECTIONS:
Place all ingredients in a blender and blend until smooth.
Source: The Gracious Pantry
Homemade Cereal/Granola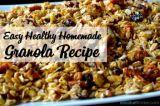 Prep Time: 10 min
Total Time: 20 min
Serves 4-6
Use raw, organic ingredients whenever possible. These measurements are flexible; don't worry too much about being exact.
INGREDIENTS:
2 cups raw, whole rolled oats (aka old fashion oats)
½ cup raw nuts, chopped
¼ cup raw seeds (sunflower or pumpkin seeds are great)
½ cup unsweetened dried fruit, chopped (optional)
2-3 tablespoons grade-b maple syrup or raw honey (or a combo of both)
2 tbsp coconut oil (aka coconut butter) or other healthy cooking oil
½ tsp vanilla extract or almond extract
1 large pinch fine sea salt
DIRECTIONS:
Preheat the oven to 300ºF. Combine all ingredients in a mixing bowl and use your clean hands to mix well and toss to coat; it will be sticky and messy but that's the fun part. The coconut oil might be liquid or solid depending on the temperature of the room you are in (it has a melting point of about 75ºF.) Your hands will warm it up and melt it into the mixture if it's solid, just be sure to mix it all through the other ingredients so there aren't any chunks of oil left. Spread the mixture in a thin layer on a baking sheet and bake for 10 minutes, until very lightly toasted. (To make this recipe completely raw-friendly, dehydrate the mixture 5-6 hours at 115ºF in a food dehydrator instead.) Cool before serving or storing.
Tip: This granola can be kept in an airtight container in a cool, dry place for up to 2 weeks.
Source: Elizabeth Rider
Peanut Butter Cookies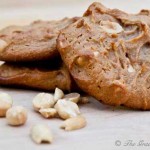 (Makes approximately 18 cookies)
INGREDIENTS:
1 cup peanut butter
3/4 cup honey
1 egg
1 teaspoon vanilla extract
1/2 cup whole wheat pastry flour
1/2 cup peanuts (optional)
DIRECTIONS:
Combine all ingredients in a large mixing bowl and stir with a wooden spoon until well combined.
Using two teaspoons, scoop and drop the cookies onto a parchment lined cookie sheet.
Bake at 350º F. for 12-14 minutes. You may need to experiment with the timing on these because the thicker they are, the longer they take. 12 minutes is about right if you make them no thicker than 1/2 inch. These cookies will bake up exactly as they are on the cookie sheet. No spreading.
Remove from oven and cool.
Source: The Gracious Pantry