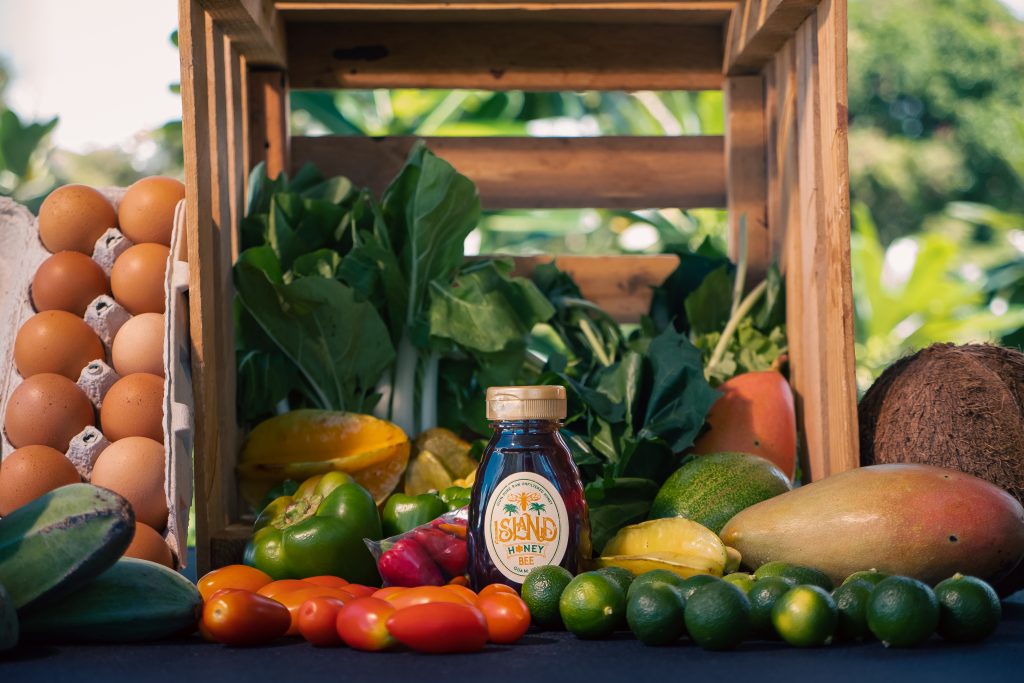 Send fresh, local produce this holiday season!
Tired of giving chocolate and candy during the holiday season? How about a gift basket with delicious, freshly harvested local produce? Whether you want to show your appreciation to your staff or treat your family and friends, this gift is sure to be enjoyed!
A great way to encourage healthier eating while supporting local growers!
Purchase this one time gift or order a full monthly CSA subscription gift on this page.  Gift certificates also available upon request for $20, $35 or $50. Send request to info@farmtotableguam.org.
How It works
When: Dec. 1 – Dec. 31
Cost: $50, includes delivery, personalized note, and wooden crate
Contents: A variety of leafy greens, vegetables, fruits, herbs, eggs and honey; all grown by local farmers.
(Please note: box contents depend on seasonality and availability)
Order now
Fill out the form below then pay securely with PayPal. All fields required.